PRODUCT NAME : Daqin's Mass Production 9H Nano Hammer Proof / 9H Nano Flexible Tamper glass / Screen Protector Cutting Machine (MADE BY DAQIN BRAND)
Price : 3,50000 INDIAN RUPEES
Minimum Order Quantity : 1pc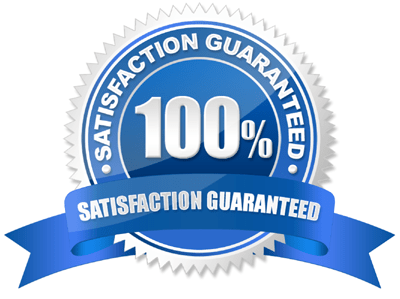 Product Specifications :-
Control Software : Comes with Licensed DAQIN film cutter master Software.Comes with Free Training Video's USB Pendrive.
Features : Software Control,High Performance,ECO Friendly,Lower Energy Consumption,Smooth finish with no rough edges.
Graphic Format Supported : DXF
Color : White and Grey
Product Type : 9H Nano tamper Glass / Screen Protector Cutting machine.
Warranty : 3 Months Brand Distrubutor Warranty.
Laser Type : CO2.
Control Software : DAQIN film cutter master.
Software Updates : Upgradable.
Cutting Work Area : 1000mm*400mm.
Cooling Mode : Air & Water Cooling
Cutting Speed : 1 ~ 100mm/s
Cutting Process : 60 seconds ~ 300 seconds
Cutted Pcs of output in one Cutting Cycle : Minimum 30pcs ~ Maximum more than 40pcs
Material : Cuts 98% of all meterials like PET, TPU, 9H Nano Glass Fibre, Plastic, Acrylic, Vinyl, Cloth, Paper, Crystal, Glass,
3M Carbon Fibre, Silicon Rubber, Leather,Plywood, Wood, Other.....E.T.C.,
Cutting Thickness : 0.1mm ~ 0.90mm (Millimeter - mm).
Computerized : Yes it is fully automatic and Computer Controlled.
Voltage : 110-220 Volts.
Trade Information :-
Payment Terms : CREDIT CARD EMI PAYMENT FACILITY AVAILABLE WITH LOWEST EMI/Per Month.
DEBIT CARD PAYMENT AVAILABLE, NET-BANKING & ALL WALLET PAYMENTS AVAILABLE FOR ONLINE ORDER ON OUR
E-COMMERCE WEBSITE : https://millionsmart.in/ USING CCAVENUE / PUMONEY PAYMENT GATEWAYS.
PRODUCT LOCATION : INDIA
SHIPS TO : ALL OVER INDIA DOOR TO DOOR STEP FREE SHIPPING AVAILABLE.
Sample Policy : Contact us for information on Our Customer care Number 9849670402
Delivery/Processing Time : Minimum 2days of time.
Main Domestic Market : All India
Packaging : Comes in Strong Box for mobile screen protector making machine.
INTERNATIONAL SHIPPING :-
YES WE SHIP INTERNATIONALLY TO WORLD WIDE (ANY COUNTRY)
FOR INTERNATIONAL SHIPPING EXCESSIVE CHARGES TO BE PAID.
FOR QUIRIES ABOUT INTERNATIONAL SHIPPING CHARGES PLEASE
CONTACT US ON OUR WHATS APP NUMBER 9849670402.
Our Company Bank Account Details for Payment :-
OUR COMPANY BANK ACCOUNT NAME : SRI VARASIDDI DIGITALS
OUR COMPANY BANK ACCOUNT NUMBER : 02152000006399
BANK NAME : HDFC BANK LIMITED
BANK ADDRESS : RAJAHMUNDRY, EAST GODAVARI DISTRICT, ANDHRA PRADESH
BANK IFSC Code : HDFC0000215
SWIFT CODE : HDFCINBBXXX
MICR CODE : 533240102
OUR INTERNATIONAL CUSTOMERS CAN PAY US THROUGH BANK TRANSFER/PAYPAL
AND CAN CONTACT US ON OUR WHATS APP NUMBER 9849670402.
Note : Dear Customers We Provide only service & replacement of spare part in case of any issues in working functionality of the machine. In any other cases like (Buyer's remorse, Buyer's mind & attitude change & if Buyer wrongly placed an ordered,Buyer mis-handled the machine which leads to damage the machine & its working functionality) then we will not entertain the refunds. Only Genuine cases related to service issues and functionality issues can only be entertained for service & replacement of spare parts for the first 3months from the date of purchase.Please read the description completely before you buy the machine.

ABOUT OUR RAWMATERIALS :
Here there are some videos that will let you know more about our Rawmaterials what exactly is 9H Nano flexible glass sheet.