Please sign in so that we can notify you about a reply
PRODUCT NAME : Mobile Phone 9H Nano Flexible Tamper glass/Screen Protector Cutting Machine ( MADE BY DAQIN BRAND )
Price : 1,38000 INDIAN RUPEES
Minimum Order Quantity : 1pc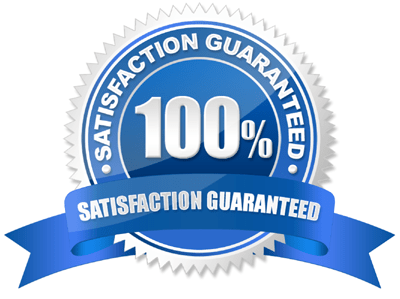 Product Specifications :-
Control Software : Comes along with Licensed DAQIN film cutter master Software.
Comes with Free Training Video DVD.
Features : Software Control,High Performance,ECO Friendly,Lower Energy Consumption,
Smooth finish with no rough edges.
Graphic Format Supported : DXF
Color : White
Product Type : 9H Nano Flexible tamper Glass / Screen Protector Cutting machine.
Warranty : 3 Months Brand Warranty.
Laser Type : CO2.

Control Software : DAQIN film cutter master.

Software Updates : Upgradable.
Cutting Area : 200mm*300mm.
Cooling Mode : Air & Water Cooling
Cutting Speed : 50 mm/s
Cutting Process : 60 seconds
Materials : Cuts 98% all meterials like Plastic,
Acrylic , Nano Glass
Cutting Thickness : 0.30 - 0.50 (mm).
Computerized : Yes.
Voltage : 110-220 Volts.
Trade Information :-
Payment Terms : CREDIT CARD EMI PAYMENT FACILITY AVAILABLE
WITH LOWEST EMI OF 6942 Rupees/Per Month.DEBIT CARD PAYMENTS,
NET-BANKING & WALLET PAYMENTS AVAILABLE FOR ONLINE ORDER ON OUR
E-COMMERCE WEBSITE : https://millionsmart.in/
USING CCAVENUE / PUMONEY PAYMENT GATEWAYS.
PRODUCT LOCATION : INDIA
SHIPPING WITH IN INDIA : YES WE SHIP ACROSS PAN INDIA USING FEDEX & DHL FOR 8000 Rs/- FIXED PRICE POLICY.
INTERNATIONAL SHIPPING WILL BE EXCESSIVELY CHARGED. FOR QUIRIES ABOUT INTERNATIONAL SHIPPING
CHARGES PLEASE CONTACT ON OUR WHAT'S APP NO : 9849670402.
Supply Ability 1000 Per Week
Sample Policy : Contact us for information on Our Customer care Number 9849670402
Delivery/Processing Time : Minimum 1 Week to Maximum 20 Days of time.
Main Domestic Market : All India
Packaging : Comes in Strong wooden Box for mobile screen protector making machines.
Note : Dear Customers We Provide only service & replacement of spare part in case of any issues in working functionality of the machine. In any other cases like (Buyer's remorse, Buyer's mind & attitude change & if Buyer wrongly placed an ordered,Buyer mis-handled the machine which leads to damage the machine & its working functionality) then we will not entertain the refunds. Only Genuine cases related to service issues and functionality issues can only be entertained for service & replacement of spare parts for the first 3months from the date of purchase.Please read the description completely before you buy the machine.
ABOUT OUR RAWMATERIALS :
Here there are some videos that will let you know more about our Rawmaterials what exactly is 9H Nano flexible glass sheet.

Mohan kumar - vellore, walajapet, Tamilnadu (Mahabaratham Therukoothu channel)
Bhanu prakash, Palakollu, W.G.district, AP.
Gagan R Sindhe, Bangalore
Bhanu prakash, Palakollu, W.G.district, AP.
Bharath, Connection Mobiles, Cuddalore, TamilNadu.
Azam Noor, Noor Telecom, Richy St., Chennai, TamilNadu
santhosh kumar vinnakota, anakapalle, visakhapatnam
Rohil Saxena , Bhopal - Madhya Pradesh
Ganeshan, Vellore Tamilnadu